Foundation Sponsors

Cressi was the title sponsor of the 2015 Ocean Swim. In addition to sponsoring the Ocean Swim, Cressi provided all of the bags, swim caps and gogles to the 500+ swimmers.  Cressi also includes the Safer 3 drowning prevention message in their product marketing. 

United States Swim School Association (USSSA) - The USSSA adopted the Safer 3 message as the model for their prevention efforts. The USSSA distributes brochures and other materials through the member schools reaching thousands of families across the United States.
Foundation Partners

Make a Splash, an initiative of USA Swimming Foundation - As an Affiliate partner, the Safer 3 Water Safety Foundation will be a "dry land" component of the Make a Splash Initiative, enhancing all that USA Swimming Foundation's Make a Splash Local Partners do in the water for their participants. The Safer 3 Foundation will provide its educational materials to USA Swimming Foundation's Make a Splash Local Partners and Affiliates throughout the country, mutually supporting the two organizations' common vision of a world without drowning.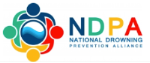 National Drowning Prevention Alliance (NDPA) - Safer 3 and NDPA are non-for-profit organizations that have the common goal of eliminating drowning incidents. They both share common benefactors, members, officers and volunteers and thus recognize that communication, interoperability, and cooperation will help achieve a world without drowning. The NDPA uses the Safer 3 program, characters, materials and curriculum to distribute to its members and affiliates for drowning prevention education and outreach.

Consumer Product Safety Commission's Pool Safely Campaign (Pool Safely) - The Pool Safely and the Safer 3's partnership is intended to promote the Pool Safely messaging in conjunction with the Safer 3 campaign and generally collaborate on outreach, promotion and education activities in support of the Pool Safely pool and spa safety campaign. The expected benefits of the partnership is to enhance public awareness of water safety and to prevent drowning and entrapment incidents in pools and spas nationwide.

Starfish Aquatics - SAI's mission is to reduce drowning and save lives by providing reputable and responsive aquatic safety training programs and services delivered to the public through a network of friendly, knowledgeable aquatic professionals who serve as independent training providers. Safer 3 will provide its educational materials to SAI, mutually supporting the two organizations' common vision of a world without drowning.

Stop Drowning Now supports the great effort of the annual World's Largest Swim Lesson. The WLSL event serves as a platform to help the global aquatics industry work together to build awareness about the fundamental importance of teaching children to swim to prevent drowning. Swimming is a life-saving skill for children and a vital tool to prevent drowning, the second leading cause of unintended, injury-related death for U.S. children ages 1-14. Research shows risk of drowning can be reduced by 88% if children participate in formal swimming lessons between the ages of 1-4. Yet, a survey conducted by the American Red Cross in 2014 found that more than half of Americans (54 percent) either can't swim or don't have all of the basic swimming skills.

Not Out Of The Water: 
Drowning further described
Despite popular belief, drowning is not always synonymous with death. Health experts define drowning as "the process of experiencing respiratory impairment from submersion/immersion in liquid."2 
In other words, a person can experience drowning symptoms from being fully beneath the water, or from water entering the airways another way, like from being splashed. Either way, this respiratory impairment can be fatal, but most times it is not.
When a person drowns, there are only three possible end results: fatal drowning, nonfatal drowning with injury, and nonfatal drowning without injury.
https://www.notoutofthewater.com