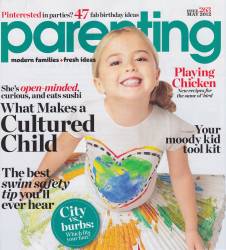 The May 2012 issue of Parenting Magazine features an article about swim safety, highlighting the importance of swim lessons through the Water Smart Babies program. The article states, "The newest thinking: Teach your tot to swim as soon as he can walk."
This is a great article to share with anyone who still believes the old American Academy of Pediatrics guidelines that discouraged swim lessons for children younger than four years old.
Also mentioned in the article is the importance of implementing safety measures. The Swim for Life Foundation especially agrees with article's recommendation of "Don't skimp on the safety measures," by adding layers of protection. We believe that the Safer 3 (Safer Kids, Safer Water and Safer Response) are the layers of protection that all parents should adhere to.
Click here to read the entire article from Parenting Magazine.
Click here to learn more about the Water Smart Babies program.
Click here to read the AAP's updated guidance on water safety and drowning prevention.
Click here to read more about the Safer 3 layers of protection.