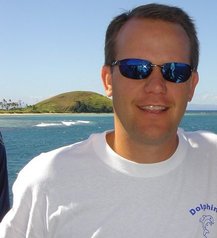 Safer 3 Water Safety Foundation, a nonprofit with a mission to save lives through water safety education, today announced Tyler Brewer, a founding board member, has died unexpectedly.
"On behalf of the Safer 3 Board of Directors, we extend our deepest sympathies to Tyler's family and friends and the hundreds of colleagues in the aquatics industry whose lives he touched," said Jim Spiers, president of the Safer 3 Water Safety Foundation.
"For the past two decades, Tyler embodied integrity and a commitment to excellence in all that he accomplished. The aquatics industry has lost one of its leaders. We thank him for the many contributions he has made to the Safer 3 Water Safety Foundation. He will be missed."
Tyler joined the Safer 3 Water Safety Foundation in 2002 and was an integral member of the board of directors. He was instrumental in establishing many of the programs that the foundation currently has in place. Tyler's determination for the cause and the Safer 3 message was profound.
In addition to being a long tenured board member of Safer 3, Tyler also served as president of the United States Swim School Association from 2007-2010. Professionally, Tyler founded the Dolphin Swim Club in Rockford, Illinois in 1990. The swim club serves more than 3,000 children per week with four swim schools and Dolphin Swim and Tennis Country Club.
Tyler is survived by three children: Hannah age 18, Jourdan age 10, and Ethan age 18. He is also survived by both of his parents and his brother, Todd.