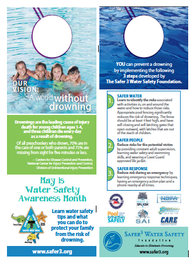 The Safer 3 Messengers are doing great work in their communities during Water Safety Awareness Month. We are especially proud of a group of high schoolers who will distribute 10,000 water safety door hangers in their community.
Are you interested in doing a similar door-to-door campaign? You even have the opportunity to co-brand the door hangers.
Click here to learn more.